Here are our favourite addresses in Paris – for the gourmands!
Published on 19 May 2017, dans Visit Paris
It's impossible to imagine a stay in the capital and not think of trying some of the many treats and delicacies on offer. Exceptional bakeries! Melt in the mouth pastries! It's not easy being a gourmand in Paris – you are drooling over just thinking of all those good things waiting to be discovered. With that in mind, Grand Hotel Saint Michel suggests a 'not-to-be-missed' selection of great places to explore during your break.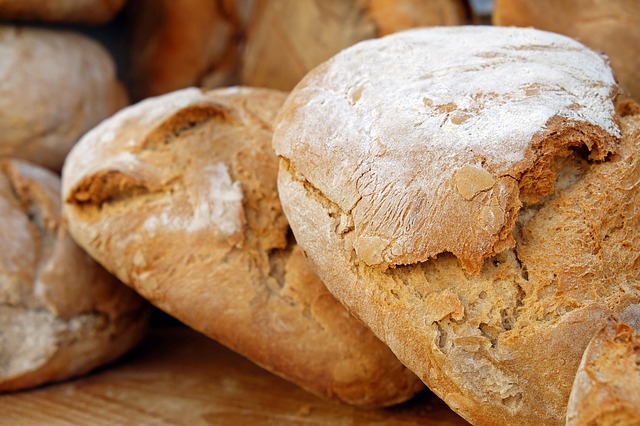 Making succulent bread is a great art
There is no shortage of bakeries in Paris but, obviously, not all are equal. The capital has an abundance of exceptionally gifted artisans, but unless you know the addresses through word of mouth, it's hard to know where to look for the best.
Authentic and delicate, "La Pâtisserie du Panthéon" owned by Sébastien Dégardin is really well known for its fine pastries and tasty breads. Located on 200 Rue Saint-Jacques, only a five-minutes' walk from the hotel, you can't miss that beautiful window shop renovated in the old Paris style.
Finally, on the left bank, visit the Benoît Maeder bakery for a delicately flavoured Alsatian Flute that you won't forget in a hurry! 18, rue de Lourmel in the 15th arrondissement.
Stay in Paris and dream of sweet morsels
The capital is filled with wonderful bakeries and patisseries where you can enjoy decadent moments of pleasure and indulgence. The macaron reigns supreme among those unmissable Parisian delicacies, and Ladurée remains the undisputed master. Ladurée creations are both traditional and audacious – try delicate, crunchy macarons exquisitely flavoured with rose, lime or violet in one of the capital's Ladurée tea houses.
You love eclairs filled with creamy fondant and topped with sweet frosting for dessert? Then visit the "Éclair de Génie" and you'll be amazed by the vast assortment of classic cakes. Another must for gourmands – you certainly won't be disappointed! The closest shop from the hotel is actually a few blocks from the hotel on 13 Rue de l'Ancienne Comédie.
Lastly, lovers of little choux buns can satisfy their cravings at "Popelini", 29 rue Debeylleme, 75003 or "Odette", 77 rue Galande in the 5th arrondissement of Paris. Exotic aromas, vintage tastes and classic flavours – these little choux pastries just melt in the mouth and the many colourful variations look adorable.

A tasty breakfast to start the day
At the Grand Hotel Saint Michel, we know that a good breakfast is crucial. It allows you to wake up and ease yourself into the day gently and with pleasure. And, it gives you the energy you need to get through the morning. Before heading out to sample the capital's delicacies, a nourishing meal that combines gourmet flavours with fresh ingredients is essential. Our breakfast consists of fresh fruit, a varied selection of wholemeal and cereal breads and butter, and a wide range of traditional jams and cheeses. We also offer eggs, dairy products and a choice of cereals. Now you're ready for an exciting and pleasurable day of wandering in search of those indulgent treats. Our hotel is ideally located on the left bank in the heart of Paris' 5th arrondissement. Rooms are spacious, comfortable and well-equipped and you'll enjoy access to our hamman, and sports and wellness areas where you can simply relax or try a beneficial treatment. Choose comfort and elegance for your stay in Paris – reserve your room at the Grand Hotel Saint Michel today.